Meet our newly formulated, 100% vegan, super creamy wax candles. With a better burn and scent throw than ever before, our Scented Candles are truly Terrific.
What would a VERB smell like? Energetic, bright and convincing, VERB blends together fresh notes of bergamot, mandarin and green basil. With a base of cedarwood and musk, it's the kind of frank and direct scent befitting of Hemingway.
Notes Profile
Top:
Mandarin, bergamot, dragon fruit
Mid:
Wild orchid, basil, peony
Dry:
Cedarwood, skin musks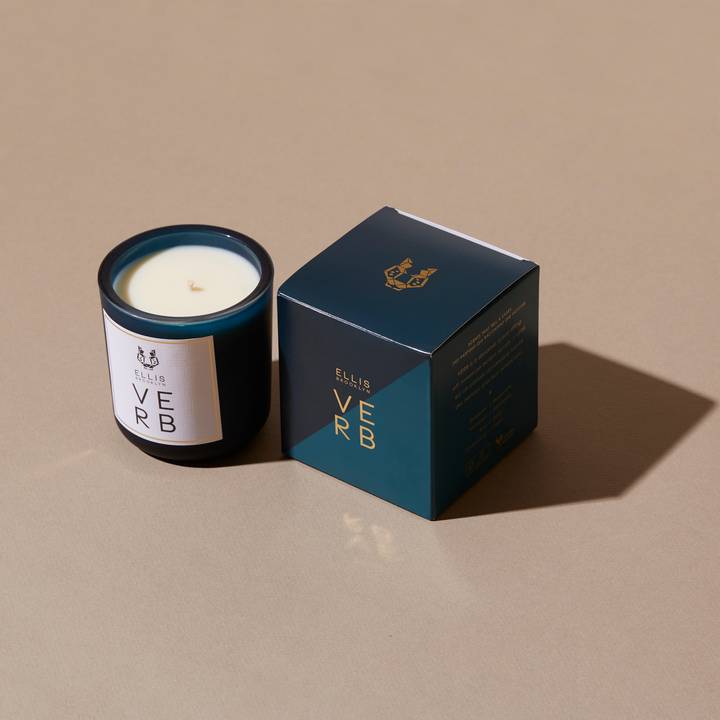 Highlights
50-60 hours burn time
6.5 oz housed in a beautiful recycled, lead-free, handmade glass container
Made in the USA.
How to use:
Trim wick to 1/4 in" before burning. On the first burn, let the candle burn for at least 1 hour to 1.5 hours to prevent tunneling.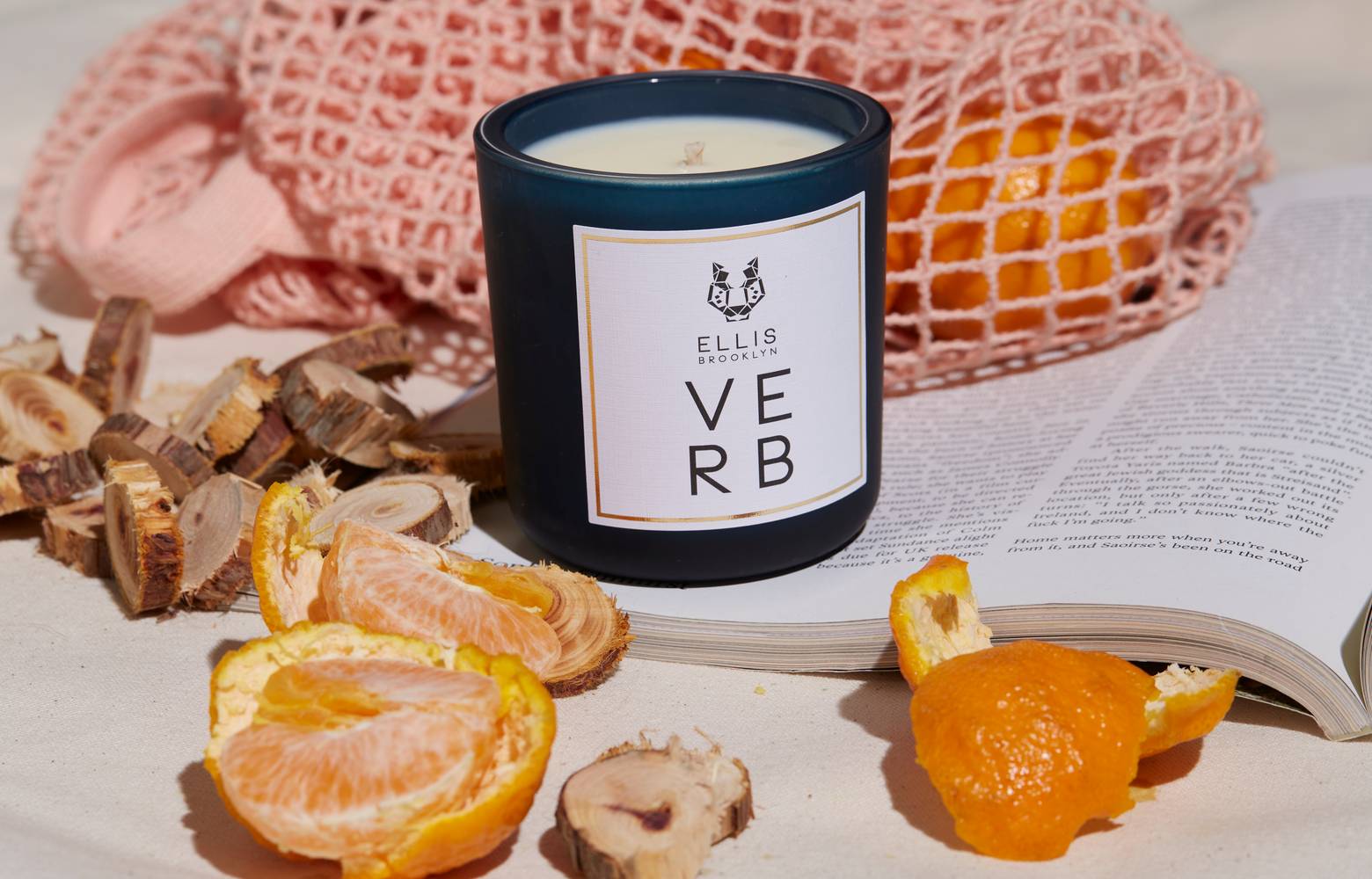 Scent Inspiration
"All you have to do is write one true sentence. Write the truest sentence that you know." Ernest Hemingway
View All Ingredients
Ingredients
Soy wax, Coconut wax, Carnauba wax, Candelilla wax, and Shea butter